We are so pleased to announce that Dyfan Phipps, who joined us at the beginning of this year as a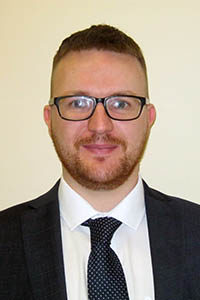 trainee accountant, has successfully passed his ACA examinations. Dyfan has joined our team of Chartered Accountants at Salisburys, and all at Salisburys are pleased to congratulate him on his hard-earned appointment.
Dyfan has displayed an amazing dedication to his studies, and he has also demonstrated some real hard work in order to balance working in practise as a trainee accountant, while at the same time studying and sitting his examinations.  It's paid off – and Dyfan passed his final examinations to become qualified. We're just as overjoyed as he no doubt is to receive this news.
Dyfan himself said that: "The main challenge was working full time along with studying for the exams, you have to give up most of your social life around exam period and before you turn around, you're revising for the next exam."
Working and studying, of course, is rather stressful. We were pleased to help Dyfan as he continued on his development. Dyfan mentioned that: "Everyone at Salisburys has been very supportive, the directors have always been reassuring and always gave comfort that if the results did not go my way, it was not the end of the world and that they would support me going forward."
Thanks to Dyfan's hard work, dedication, and his talent – the results indeed went his way, and we hope you'll join us in congratulating him on his success.
In other news, we are delighted to welcome a new face to our St Asaph office. Hannah Addison is the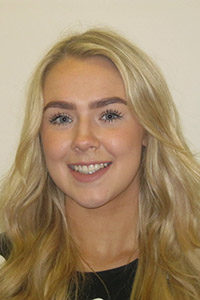 latest of our trainee accountants and is a recent graduate from Newcastle University, holding a degree in Mathematics. Hannah hopes to follow in the footsteps of Dyfan, as well as our other trainee accountants who are currently working on their qualifications, by working toward and completing her ACA qualification while putting in her practice experience here at Salisburys.
We take the training and the development of our staff very seriously. As employers, we are pleased to offer our staff a vocation, rather than just a job – and we pride ourselves on the level of support we provide for our staff members, whether they are making their first steps as a trainee accountant or are veterans to the profession.
We wish Hannah the very best with her undertaking, and again, we offer our congratulations to Dyfan, who has worked so hard for his achievement.